About SCE Gaskets
---
COMPANY OVERVIEW
Founded in 1990, SCE Gaskets has become a recognized leader in the manufacture of engine gaskets for automotive racing and high-performance applications. Using advanced engineering, CNC technology, dynamometer and on-track testing, plus ongoing relationships with many leading engine builders and crew chiefs, SCE has developed many effective and durable sealing solutions. Innovations include embossed copper exhaust gaskets, Dyno Pak bulk packs for the engine builder, proprietary gasket coatings and steel core laminates, precision molded polyurethane carburetor gaskets and the worlds only self-sealing copper racing head gaskets.
Through a recent acquisition SCE Gaskets now offers a complete product line from Racing & Performance to Service & Overhaul gasket sets literally extending from Model "A" Fords to the latest aftermarket engine block and cylinder head combinations.
Why Trust a 'Small Brand' Like SCE Gaskets?
#1. Gaskets are all we do & we do gaskets right:
We're not a monolithic conglomerate. A lot like a craft brew or a small distiller, we're family owned. We choose to make our gaskets from the best raw materials for sealing, rather than being told what to use because it's best for profits. Our experience, design skills, machinery & resources combine to bring you the best performing gasket for every application we offer.
#2. Innovation:
While other gasket brands boost sales by intentionally making gaskets that fail, SCE has started several gasket categories because we knew we could offer a permanent solution. The most recent example is our injection molded poly-urethane carburetor gaskets.
#3. Made in USA:
We manufacture and distribute SCE Gaskets from our facilities in Mount Pleasant, Tennessee and Spencer, Iowa. Shipping to warehouse distributors, retailers, engine builders and performance enthusiasts throughout the United States, Canada, Australia, Europe and Puerto Rico.
HEADER FLAMES & FAMOUS NAMES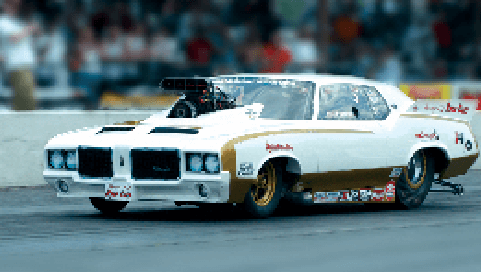 Brian Robbins
Pro Outlaw/Street Pro Modified
"I've used SCE Gaskets to seal my racing engines for as long as I can remember. The Skinny Kid race cars are very competitive and they produce huge horsepower, on race day we're too busy to worry about leaking gaskets, that's why we use SCE."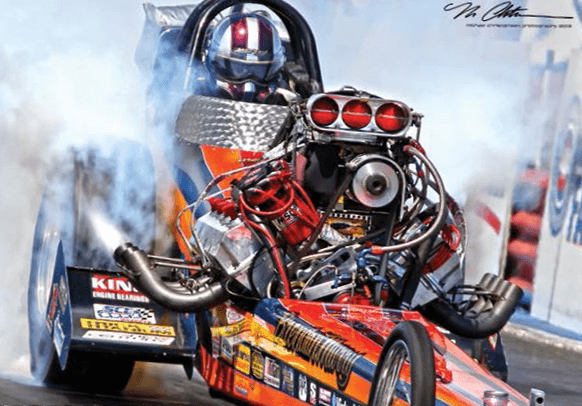 Brendan Murry
Nostalgia Top Fuel
Six world championships, 62 wins, two-time Indy winner, 1998 California Hot Rod Reunion winner. Nitronic Research 5 Second Club, Good Guys Rod & Custom 5 Second Club. AJPE/TFX 396" Fuel Hemi, sealed by SCE Gaskets for over 10 years.
Tim Wilkerson
NHRA Fuel Funny Car
Tim began racing his Fuel Coupe' in 1996, since that time he's amassed 17 Event wins and multiple top ten championship seasons. One of the few Owner-Tuner-Drivers in the NHRA Fuel ranks he knows exactly what he needs to win. Dependable parts. Tim uses SCE Gaskets.
Norm Grimes
Norm Grimes Racing
One of drag racing's most respected engine builders and tuners, Norm really likes SCE's composite steel core valve cover and oil pan gaskets for 2012 NHRA TAD Points Champion Jim Whiteley's TAD.

Ken Duttweiler
It takes an incredibly potent engine and serious boost to hit 462 mph, and master engine builder Ken Duttweiler pulled it off with the help of SCE Gaskets.