Automotive Performance Catalog
New for 2022! 300+ new parts. 240+ pages.
---
CORRECTIONS to 2022 v4:
Page 127 · Ford 4-5-6 Cylinder · Vulcan Cut-Ring Head Gaskets · 2013-18 Focus ST/RS Ecoboost -&- 2000-14 Duratec listings. Corrections shown in image below: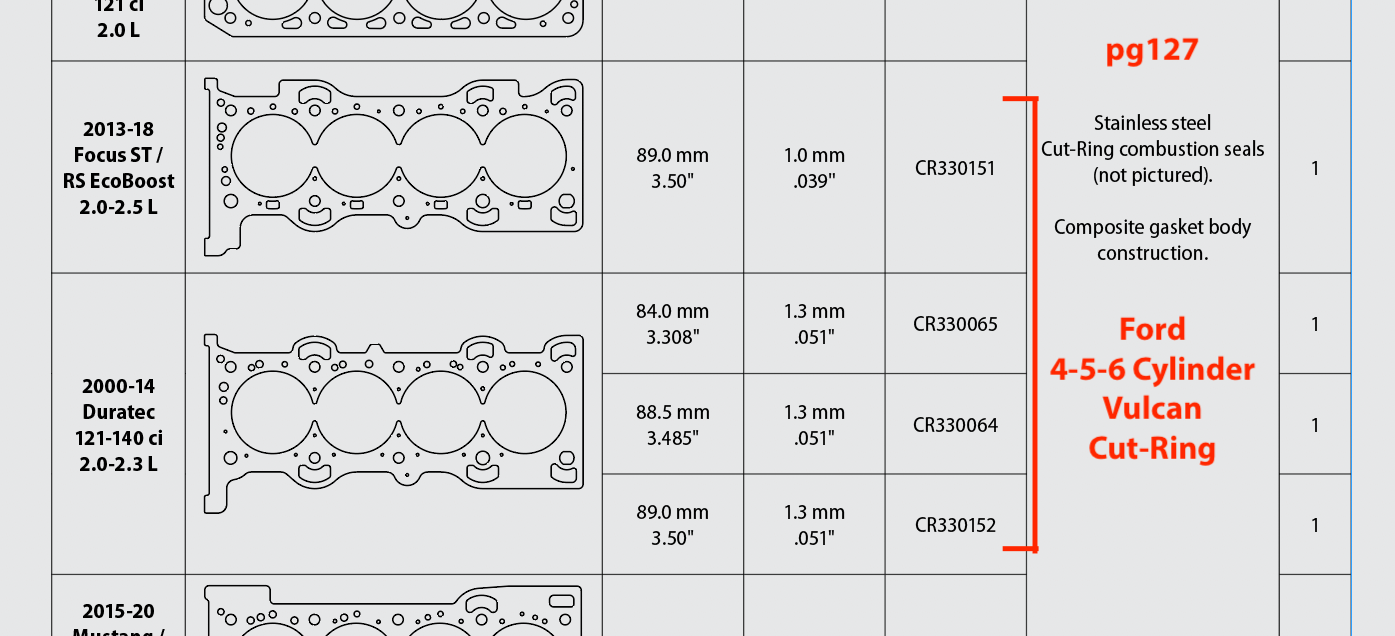 Page 148 · Ford Modular V8 · Intake Gaskets · 1999-2004 Mustang GT Upper Manifold part numbers should be 246105 (1 Set), 246105-10 (Dyno-Pak, 10 Sets). Corrections shown in image below: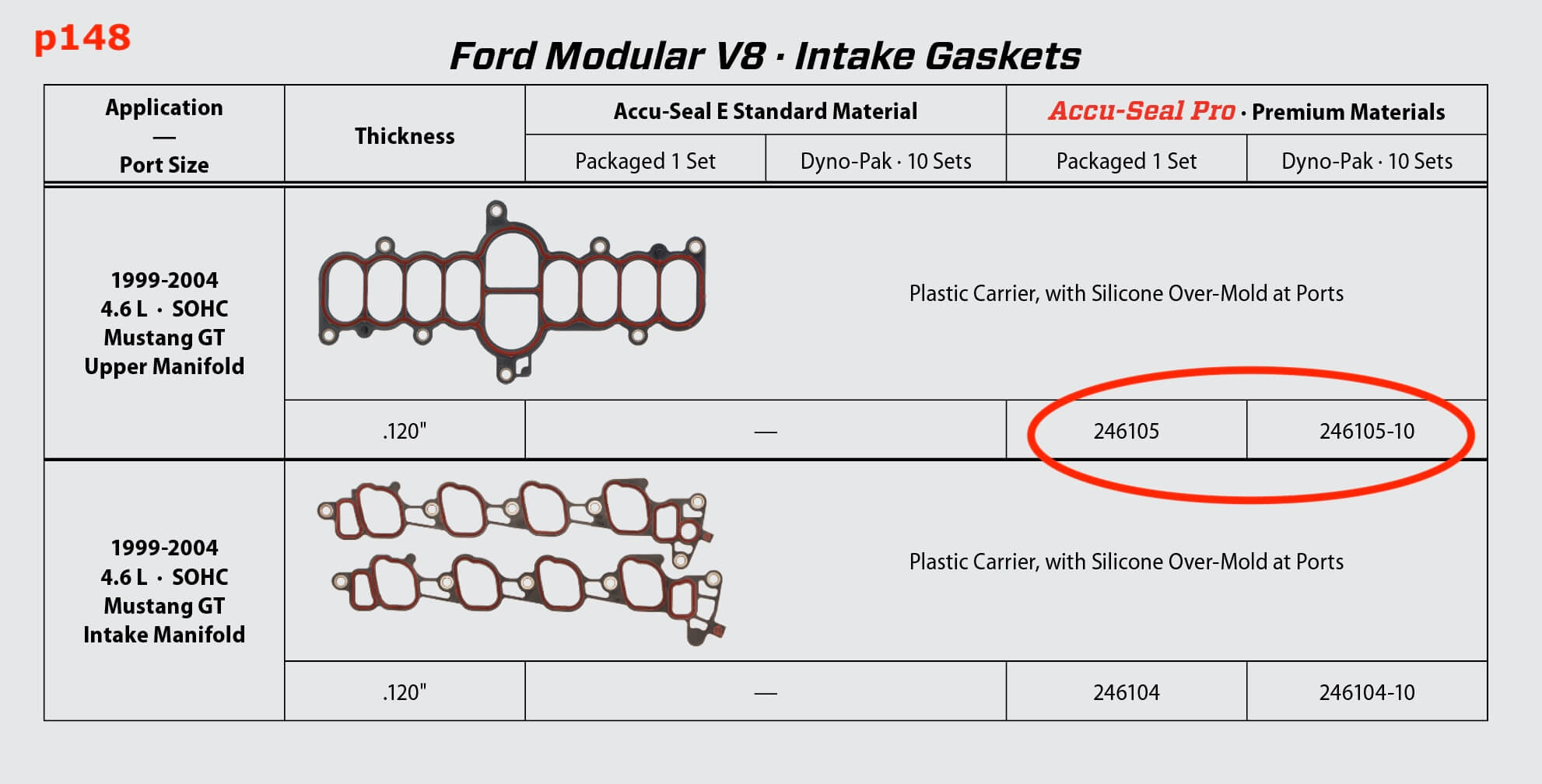 ---
*NOTE: Athena-SCE Inc manufactures more than 10,000 gaskets, components and engine gasket kits, all listed in the Performance Catalog with the exception of new parts introduced since publication. Currently, we list over 3,700 part numbers online, if your part number is not listed online please use our Dealer Locator to find the product near you — or call us directly at 800-GASKET-0 (800-427-5380) M-F 8am–4:30pm Central, or email sales@SCEgaskets.com.